Meet the people of 21C International, and learn our story.
Hello from the Mission Field
21C International has team members across the U.S. and around the world. But our hearts are in one place: with global pastors who want to know their Bibles and serve their people.
We're glad to meet you.
An accidental mission trip and an accidental digital church that were no accidents at all. This is the story of 21C International.
It was a Saturday in Haiti in 2016, and Leanne White wasn't supposed to be there.
Three days earlier in Park City, Utah, her husband, Steve, had made a doozy of a last-minute request: could she fill in on the church mission trip? A fellow on the team had fallen ill.
The team was already small, and the mission was pastor training. Dozens of Haitian pastors had already started their journey to the training site. There was no way to reach them or reschedule.
So Leanne said yes.
Then she launched into organizational DEFCON 1, making arrangements for the couple's two children, then in high school and middle school, who would be staying behind.
Somehow she'd made it all work. Now there she was in Haiti, with Steve and one other trainer.
And she couldn't believe what she was seeing.
Some of the local pastors had slept on the side of the road on their way to the training. When night fell, and the generator gave out, the pastors asked to use flashlights to continue the lessons.
Yet these pastors never complained or even stopped smiling. They were grateful, gentle, and undeterred.
They were also unprepared for the Western-style lessons. So Leanne and Steve began adapting the material on the fly to match their students' verbal learning styles.
"I could do this for the rest of my life," Leanne told Steve.
"I could do this about once a year," Steve replied. He had other plans in mind, including starting a church consulting practice and eventually retiring from church staff.
So Leanne put the thought on the back burner. After the trip, she and Steve resumed life in Park City.
Then in 2019, Steve began building his consulting practice. He named it 21C to reflect his focus on preparing U.S. churches for the twenty-first century. Recognizing he needed to build a social media presence, he began posting to Facebook.
Steve's short Bible lessons, leadership points, and clear takeaways appealed to his intended U.S. audience on the platform. But his material positively magnetized an international audience. Pastors and church leaders in Africa, Asia, and other developing nations began engaging and commenting.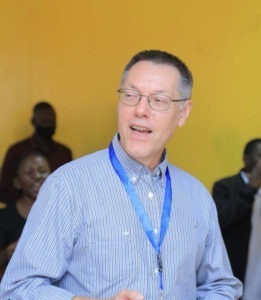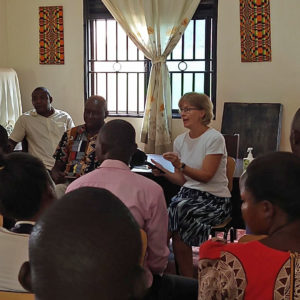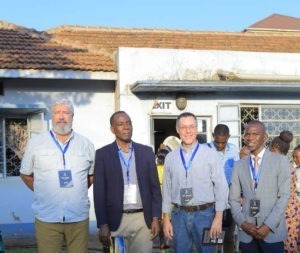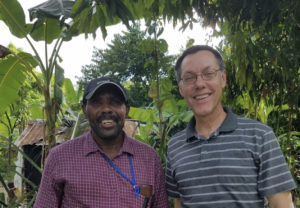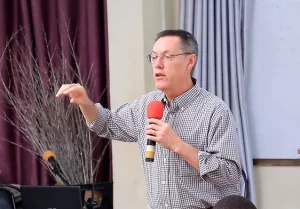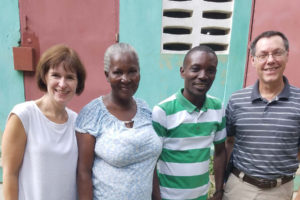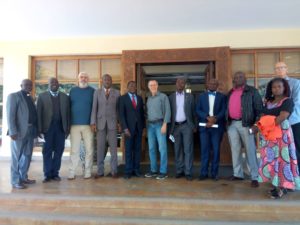 Seemingly overnight, Steve's Facebook following grew to four thousand. Most were Christian leaders from faraway places across the globe, and even farther-away towns and villages inside them.
These followers had a few things in common. Their one technology was mobile phones. Their one connection to the wider world was an internet that supported social media and not much else.
And their one Bible study tool was Steve's Facebook posts.
Steve's brother was the first to call it.
"Looks like you have a four-thousand-member church," he said to Steve one day. "What are you going to do with it?"
The answer, of course, was what Leanne had envisioned in Haiti four years prior: training pastors who are hungry for the Word, but who can't reach, afford, or understand the teaching that's available where they live.
Leanne never imagined that God would make her dream a reality by way of social media. Or that he would use Steve's church consulting plan as a conduit. She'd figured that plan was a totally different dream and a mutually exclusive path.
But God had made a way for both dreams, and both paths, to fuse beautifully into one amazing endeavor: to make untrained pastors ready for a growing, global Christianity.
Seamlessly, 21C was reborn as an international ministry, because an international future is where the church is headed.
And we'll be there.